The new Indian Soap Opera Pardes Mein Hai Mera Dil is partly based on the popular Bollywood film Pardes from 1997. The musical drama was directed by Subhash Ghai and stars the famous Indian actor Shahrukh Khan. Besides, the main cast comprises Amrish Puri, Alok Nath, Mahima Chaudhry, Himani Shivpuri, Aditya Narayan and Apurva Agnihotri. The production was a huge commercial and critical success and Mahima Chaudhry even won the Best Newcomer Award. The movie takes more than 3 hours and can be watched in Hindi, Urdu or English.
Pardes deals with the love story of Arjun (Shah Rukh Khan) and Ganga (Mahima Chaudhry) and reveals the contrast between Indian and American culture.
During his visit in India the wealthy Indian businessman Kishorilal (Amrish Puri), who lives in America, gets to know Ganga, the eldest daughter of his old conservative friend Suraj (Alok Nath). Ganga and Kishorilal immediately feel connected through their love for the Indian culture and its traditions. Even though Ganga's younger sisters try to impress Kishorilal, because they are fascinated by the Western world and want to win the man over, Kishorilal is only interested in Ganga. Consequently Ganga is promised as a bride for his son, Rajiv, who is already westernized. Kishorilal hopes that Ganga can give Rajiv an understanding of the Indian values, so that these are preserved in his Americanized family. The businessman already suspects that it will not be easy for him to convince Rajiv to marry Ganga, so he asks his fosterling Arjun for help. Arjun as a very loyal person leaves everything behind and flies to India to meet Ganga.
Pardes is a typical Bollywood show with drama, emotion, romance, comedy and some action – 90% movies of the indian movies are entirely the same.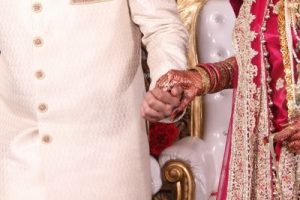 In the beginning he unintentionally offends her and her family and the whole plan hangs in the balance. After setting the record straight they get along pretty well, but Arjun's deviant Western view on things makes it difficult for him to behave properly. At first he does not know the Indian norms and rites and has trouble to integrate. Although he already knows he has feelings for Ganga, he tries to make sure the wedding takes place. He lies to Ganga about Rajiv's character and qualities and promises her that Rajiv is a good person. In the end Rajiv and Ganga both agree to the marriage. The engagement takes place in India, but Ganga is asked to visit America before the wedding. When Ganga arrives there she is very disappointed to find out about Rajiv's family denying her traditional dress and manners. Her only friend is Arjun and the two start to forge close links with each other. Slowly Ganga begins to realize that Rajiv is not the person Arjun told her, as he does not treat her well and is only interested in partying. Ganga is shocked and confused after Arjun got jealous of another man, who danced with her, and discovered that Rajiv had a sexual relationship to another woman. In addition she cannot understand why Rajiv's family treats Arjun like a servant, when he actually belongs to them and is always loyal and friendly. After Rajiv stands up Ganga for his girlfriend, Ganga confronts Arjun with his lies. Arjun tries to justify his brother's behavior with the American lifestyle, but Ganga makes clear that Rajiv cannot make her happy, because she wants real love. She refuses to stick to the agreement. Arjun still fights his feelings for Ganga and tries to convince her to stay engaged with Rajiv and to try to change him when they are married.
On the next day it is Arjun's birthday, but Rajiv refuses to go to him and wish him a happy birthday, because he does not see Arjun as that important. Consequently Ganga organizes a surprise party with Arjun's friends, but the new close friendship between her and Arjun does not stay unnoticed. Rajiv's aunt tells Kishorilal about it and he sends Arjun away immediately with the excuse that he is promoted. Furthermore Kishorilal charges Rajiv with taking Ganga with him to Las Vegas, where he attends another party. When Ganga meets him there he shows his true colors and admits how much he hates India when he is drunk. Ganga counters that she loathes the American immorality. This makes Rajiv so angry that he tries to rape her, but Ganga manages to knock him unconscious and run away. Kishorilal tries to find out where Ganga ran, but Arjun goes searching for her and finds her crying at a train station. He tries to persuade her to go home to Kishorilal, but she does not want to. Arjun promises her to protect her and get her back to India to her family.
When she is back in India Kishorilal calls her father and Suraj gets furious, because he thinks that Ganga eloped with Arjun. He tries to kill Arjun, but Arjun swears that Ganga is innocent and leaves. Suraj locks Ganga in a shed and threatens to kill her. Ganga's siblings and her grandmother sneak off to her and tell her to run away with Arjun. Ganga realizes that she loves Arjun and can escape. Ganga meets Arjun at a temple and asks him if he loves her. At first he does not want to tell her because of his loyalty to Kishorilal and Ganga is desperate. Then Rajiv appears and tries to kill Arjun. He nearly loses, but then he gets the upper hand and tries to kill Rajiv. Then Kishorilal and Suraj arrive and Kishorilal tells Arjun to kill himself to keep his honor and to tell the truth about him and Ganga. Arjun accuses Kishorilal of betraying his homeland and becoming a true Westerner. He confesses to his love for Ganga and says that he never touched her, while Rajiv did not act honourable towards her and lied about Ganga's reason to return home. Ganga agrees and states that she is ready to die and sacrifice herself if her father wants her to. Finally Kishorilal realizes that Ganga and Arjun tell the truth and agrees to their marriage. He rejects Rajiv and welcomes Arjun as his true son.