The term Bollywood is a mixture of Hollywood and Bombay (now: Mumbai), as that is the city where Indian cinema was introduced in 1913. It came into existence in the 1970s and at first only covered the products of the Hindi film industry because of their commercial character. By now India produces even more than a thousand films per year and therefore is the leader of the worldwide industry. The typical Bollywood film takes three hours and contains a lot of action, comedy, drama and romance. Popular themes are family issues, a tricky love affair and exciting battles. Mixed with catchy songs, entertaining dance and bright colored costumes, Bollywood films also enjoy great popularity in the Western world. The special exotic atmosphere fascinates and reminds of a beautiful vacation. The audience can plunge into a different culture for some time, broaden their horizon and totally forget about their everyday life. Furthermore India is regarded as mysterious and miscellaneous place and arouses curiosity, especially in Europe. The unfamiliar rhythms and sounds, as well as the unique dresses and the special dance moves have brought the Indian film industry lots of foreign fans over the last decades. Also TV series in the style of Bollywood have increased in popularity.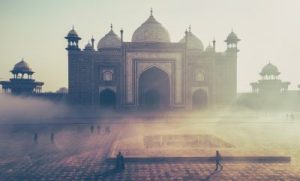 The Daily Dose of Indian Entertainment
The newest Indian soap opera Pardes Mein Hai Mera Dil, that launched on Star Plus on 7 November, is the latest popular success in Indian TV. The daily show is inspired by the Bollywood film Pardes from 1997, starring the famous Indian actor Shah Rukh Khan, and was attracting over 70 million viewers during the first week already.
Pardes Mein Hai Mera Dil deals with the story of Raghav Mehra and Naina Batra, who are meant for each other, but have to overcome certain obstacles before they finally can be together. The serial is planned to comprise 312 episodes, which are presented at peak time and additionally rebroadcasted twice every day. The Scenes of Pardes Mein Hai Mera Dil shot in Austria (mostly in Innsbruck) and in India, where Raghav and Naina meet for the very first time.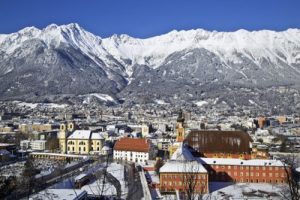 Naina (played by Drashti Dhami) is a twenty-seven-year-old woman and works as an English Lecturer at a university in Mumbai. She cares for her sick mother and is the main earner of the family since her father has died. On top of that she is still afflicted with an unlucky love affair. Amit, her ex-boyfriend, broke up with her two years ago, because he could not bear that Naina spent so much time looking after her mother. Although that did not destroy her belief in true love, it made her emotionally vulnerable. One day she runs into Amit at the supermarket and is outraged when she realizes he is with a pregnant woman. After she ran home crying, Naina receives a stone that her mother got from a priest for a vast amount of money. Just when she touches it Amit stands in front of the door and wants talk to her. The two reconcile and get engaged the next day. Amit's mother points out that she is not convinced of Naina's love for him. She thinks that Naina's mother will always be priority number one and Naina will never go abroad to Austria with her son. Naina's mother overhears the conversation and has a heart attack, but she survives and reassures her daughter that she does not have to worry about her and can leave the country with Amit. However, leaving her mother behind is a strong burden for Naina.
The Mehras are a rich business family from India and live in Austria. Indu Mehra is the chair person of the Mehra Group of Industries. She has two married sons and an elder grandson, Veer. Veer is the CEO of the company and runs the Mehra Empire. Raghav (played by Arjun Bijlani) is a distant relative of the family and was raised by Indu as her own grandson, because he lost his parents when he was little. Unfortunately he is not accepted as a full family member, except by Indu and Veer. The others treat him like a bow, but Raghav never feels bad about them and always makes an effort. He works for Veer who has no interest in the business and only parties all the time. Raghav always backs Veer and no one in the family knows about it.
When Naina arrives in Austria she bumps into Raghav for the very first time and he helps her to get to her brother's house. There Naina's pregnant sister-in-law shows fake affection to her and wants to turn her into her personal servant. Later Naina and Raghav accidentally meet again in a coffee shop. Naina's heart is broken when she hears about Amit's marriage with another woman to gain Austrian citizenship and Raghav comforts her. He advices Naina to get revenge on Amit's treason. In the end Naina leaves Amit and thanks Raghav for supporting her once again. She then takes up a job as a waitress at a nightclub to finance her way back home.